Last weekend we had a chance to catch up with our friends Rohn and Elisa to meet their adorable little guy, Caleb. They had just gotten home from the hospital a few days earlier, so Caleb was going on 5 days old at this point. I couldn't help but snap a few of Caleb sleeping peacefully, after holding the little guy for a good 45 minutes while we caught up with his parents.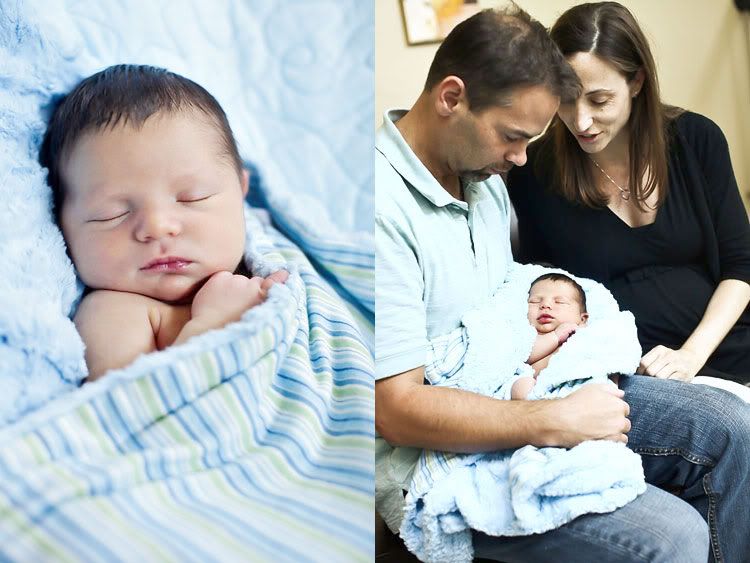 I call this one his "baby Zoolander" face. So cute!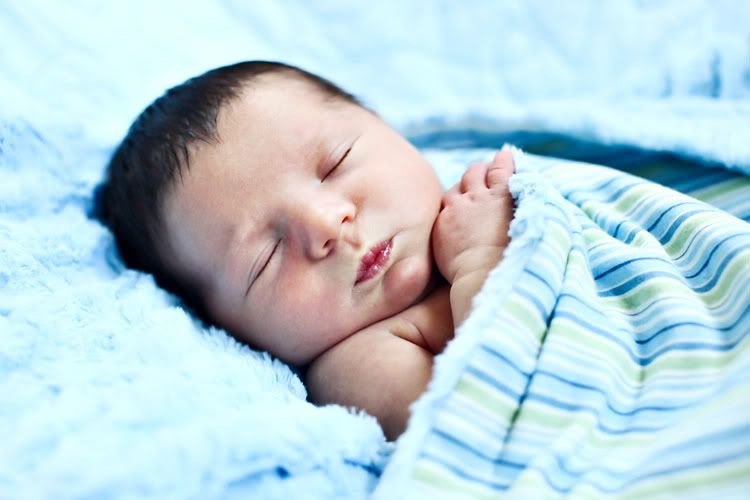 Mikey took his turn holding the sleeping Caleb too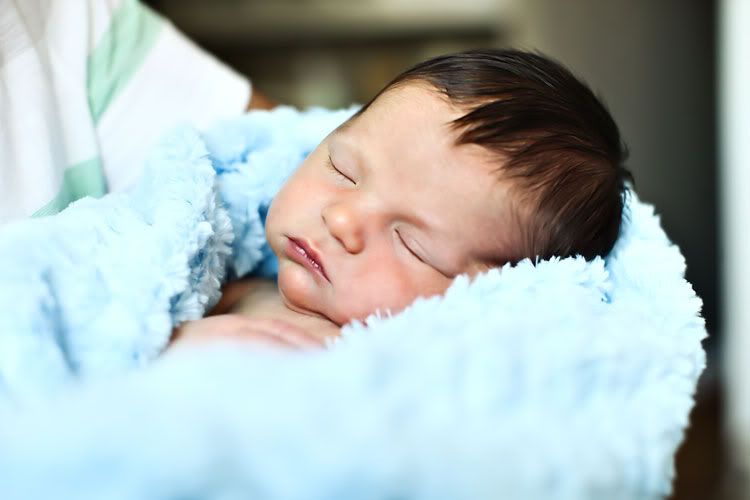 Some quality time with daddy…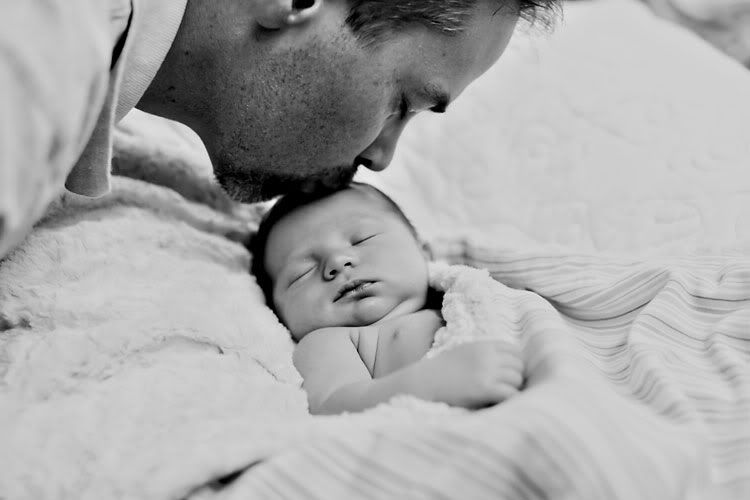 Such a handsome new family!

Will he be a momma's boy?

Time for a quick change…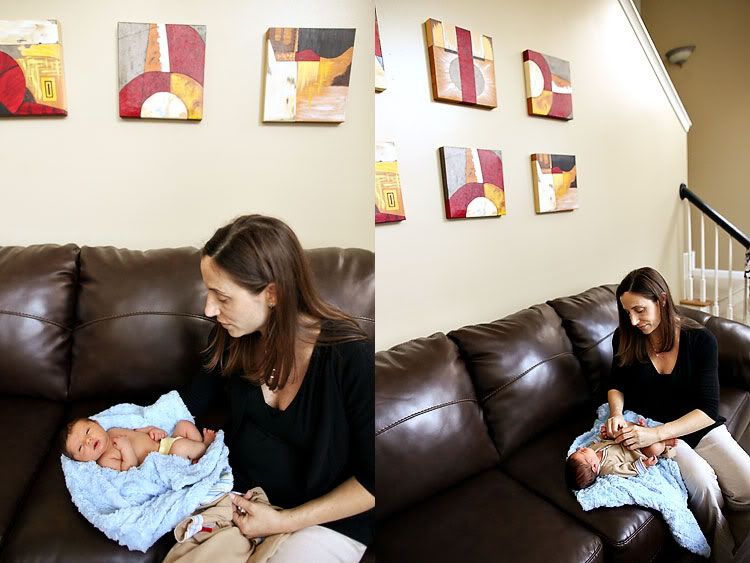 …then we headed up to check out the nursery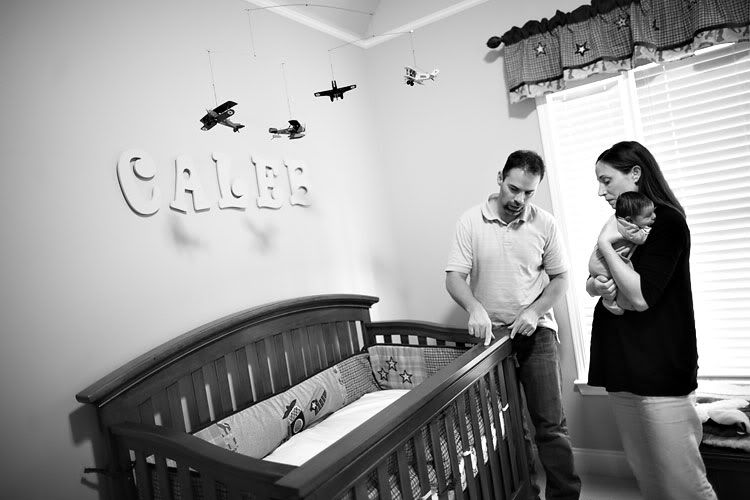 How perfect is this!? (Rohn is a pilot)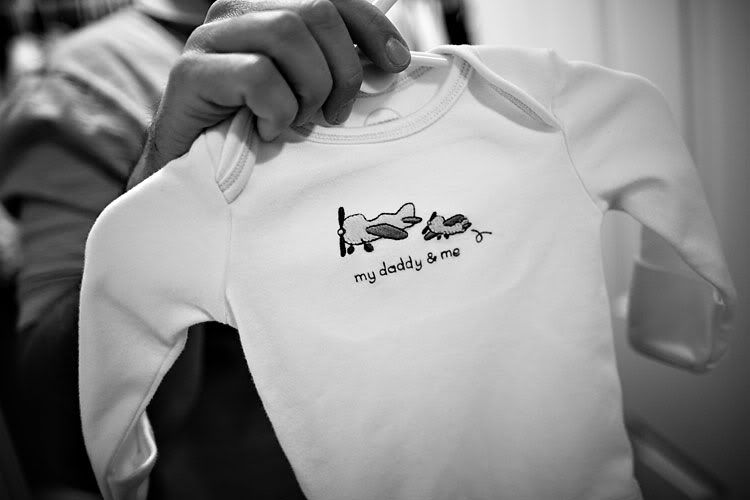 Sleeping peacefully